Metal Fabrication Services From Qingdao TianHua YiHe Foundry Factory
Views: 1044 Author: Site Editor Publish Time: 2019-03-19 Origin: Site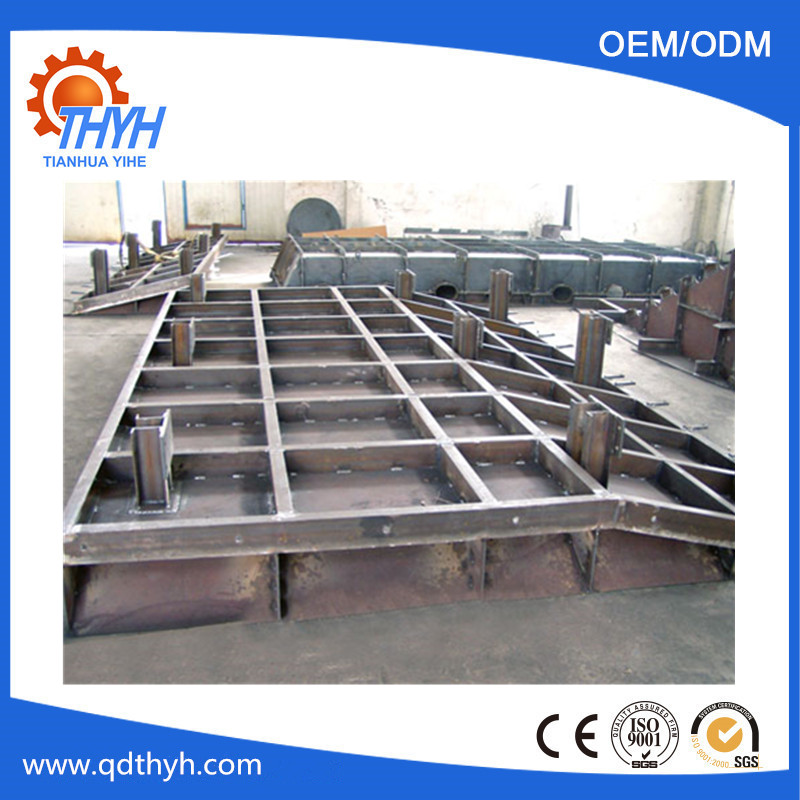 Metal Fabrication Services From Qingdao TianHua YiHe Foundry Factory
Metal fabrication is a value added process of metal structures by cutting, bending/rolling, machining, surface treatment and assembling processes. Metal fabrication process usually start with item drawings (accuracy and workpiece dimension) then move to the metal fabrication stage and finally to the installation of the final project. The commonly raw materials used by metal fabricators are includes plate/sheet metal, formed and expanded metal, metal tube/pipe, welding wire/welding rod, etc.
We provides affordable custom metal fabrication service according to customer requirements. And we will ensure the following services: suitable materials, affordable cost, reliable quality, test report and stable delivery.
Qingdao TianHua YiHe Factory is a professional metal fabricator in China. We offer a reliable and low cost metal fabrication solution, such as: steel fabrication, stainless steel fabrication, aluminium fabrication, sheet metal fabrication, structural metal fabrication, and metal frame manufacturing.
Sheet Metal Fabrication:
Heavy Metal Fabrication:
Stainless Steel Metal Fabrication:
We also provide the following services:
1. Casting and CNC Machining Service
2. Heat Treatment:
Hardening, Annealing, Normalizing, Stress Relieving, Softening, and Graphitization
3. Surface Treatment:
Metal Polishing (Metal Mirror Polished, Brushed Metal Finishing), Shot Blasting, Sandblasting, Spray Painting, Powder Coating, Thermal Spraying, Anodizing, Chrome Plating, Nickel Electroplating / Electroless Nickel Plating, Hot-Dip Galvanizing, Copper Plating, Phosphorizing, Electrophoresis and Passivation
4. Assembly
5. Packing
6. Testing Report, QC Report